A dental crown is a type of restoration that covers a tooth that's damaged or compromised. The crown is made out of either porcelain or ceramic to fit your dental health needs. Most crowns can easily last for decades before replacement is necessary. We perfectly match your new crown with your existing smile so that it blends in seamlessly.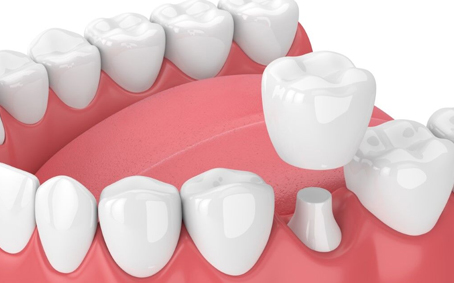 Why are Dental Crowns needed?
There are several reasons for why a dental crown may be needed. They are often placed over damaged or compromised adult teeth to further protect underlying dentition. Some of the reasons you'd need a crown include:
Who is a good candidate for Dental Crowns?
We will perform an examination to determine if you might need to have a dental crown placed. Most people who need a crown should have the procedure done as soon as possible to protect the underlying tooth. Crowns are made specifically for each individual patient so that they look as natural as possible. Your new crown will be made of either porcelain or ceramic for a realistic look and feel.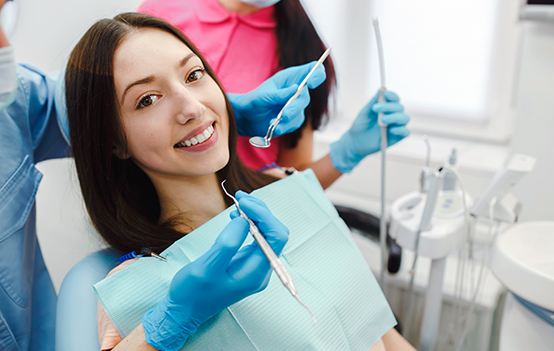 What can you expect with Dental Crowns?
We start by filing down the tooth that is damaged or compromised. If there is a filling in the tooth, it will be removed at this time. The final result is a small abutment for the new crown to sit on. Impressions are then taken and used to create a new ceramic or porcelain crown for you. Once the crown is made, we'll place it on top of the abutment so that it cannot move or shift. We then adjust the fit and bite of the new crown so that it's as comfortable as possible for you. Your new crown can last for years without needing special treatment or care.
If you think you may need a crown, call our practice today and one of our staff members will be happy to help you out.