What are Dentures & Partials?
A denture or partial is a type of prosthesis that replaces missing dentition in the mouth. Full, or complete, dentures are used for patients who may be missing all of their teeth. Partials are more for patients who still have most of their own healthy, natural teeth but are missing enough to warrant using a prosthetic appliance. Your denture can last for nearly a decade with proper care and maintenance.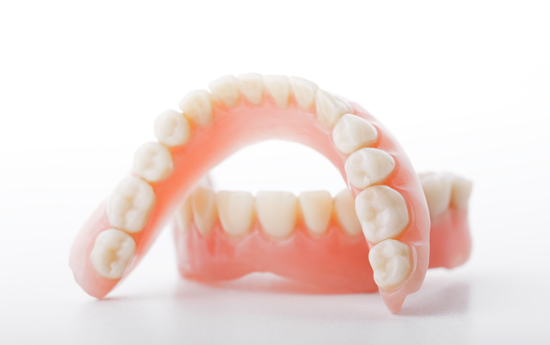 Why are Dentures & Partials needed?
Dentures and partials have several different functions. For one, they improve the look of your smile and fill in areas of the face that may appear sunken-in. The most important benefit of these appliances is that they make eating and chewing more enjoyable. You'll finally be able to enjoy your favorite foods while wearing a denture.
Who is a good candidate for Dentures & Partials?
It is not uncommon for patients who have advanced gum disease to need dentures. The existing loose, decayed teeth are removed and replaced with a prosthetic appliance. We can examine your mouth and teeth to determine if you'd benefit from a denture. Dentures are durable and long-lasting, with most appliances lasting for nearly a decade before replacement is needed.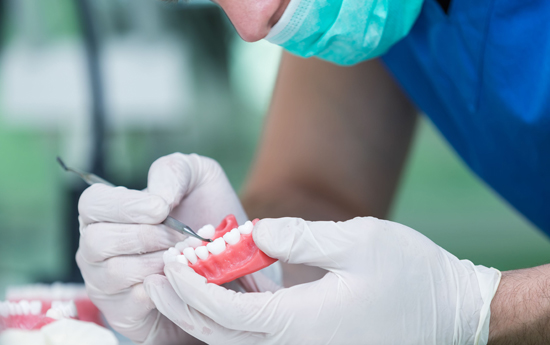 What happens during the procedure for Dentures & Partials?
We will begin by taking impressions (molds) of your teeth and mouth. The molds will be used to make a brand new appliance for you. You will then come back into the office for a denture fitting. We fit the new denture and make any adjustments if they're needed. It's common to need a few adjustments in order to get the fit of the appliance just right. You will need to remove your denture nightly to soak it and remove the plaque and bacteria from it. Your new denture will be examined at every one of your checkup appointments for signs of wear.
If you think you might need a denture or partial, call our office today and we will be happy to get you in for an appointment.