Dr. Aleksandr Dadashyan was born and raised in Moscow, Russia. In 2001, he received his Doctor of Dental Surgery (DDS) degree from the Moscow State Medico-Stomatological University (MSMSU), one of the leading universities in Russia for training in the dental field. Upon graduating from MSMSU, Dr. Dadashyan started a full-time internship at the Dental Clinic N.7 under the management of the Moscow State Department of Health. His internship at the Clinic eventually led to a full-time position, in which Dr. Dadashyan worked until moving to the United States.
In 2011, Dr. Dadashyan graduated and received his Doctor of Dental Surgery (DDS) degree from Loma Linda University. After his graduation, Dr. Dadashyan moved to Texas, where he spent years following his passion for helping others by providing necessary dental services to children in underprivileged communities.
In 2013, Dr. Aleksandr Dadashyan started his own dental practice. Since then, he's been successfully serving many local communities, such as Humble, Kingwood, Atascocita, New Caney, Spring, Woodlands, Porter, and North Houston. To expand his knowledge and stay updated on latest dental technologies, Dr. Dadashyan takes Continuing Education Courses on a regular basis.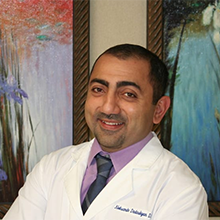 Dr. Bader Abdeen completed three-year residency program in Periodontics and Dental Implantology at the Center for Advanced Dental Education at Saint Louis University in Saint Louis, MO, where he received a Certificate in Periodontics and a Master of Science degree on June, 2013. He is Board Certified, holding the prestigious title of Diplomate of the American Board of Periodontology and Surgical dental implant treatment, a recognized specialty of the American Dental Association. He is currently a practicing periodontist in Houston area and Clinical Assistant Professor at the department of Periodontics and Dental Hygiene, University of Texas Health Science at Houston.
Dr. Bader Abdeen is an active member of the Greater Houston Society of Periodontists, Greater Houston Dental Society, American Dental Association, the American Academy of Implant Dentistry and the American Academy of Periodontology.
Specialty Training
Dr. Bader Abdeen offers his patient a wide range of treatment options, including surgical extractions, bone and soft tissue grafts, periodontics, dental implants, as well as esthetic smile design, taking pride in always providing the highest quality of care to his patients.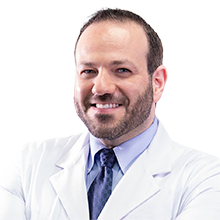 Dr. Allouch earned his Doctor of Dental Medicine (DMD) Degree from Tufts University School of Dental Medicine (TUSDM), in Boston, Massachusetts; one of the world leading institutions in healthcare and the second largest dental school in the United States. During his training at Tufts, Dr. Allouch had the opportunity to be trained by a group of the top clinicians in the country in several aspects of advanced dentistry and medicine at TUSDM and the departments of Tufts Medical Center and its hospitals.  
He is devoted to dentistry and strives continuously to improve the quality of oral and overall health of his patients. Dr. Allouch is passionate about Comprehensive Dentistry, Emergency Dentistry, Digital Dentistry, Cosmetic Dentistry, TMJ Disorders and Implant Dentistry. He is currently working towards his Associate Fellowship with the American Academy of Implant Dentistry (AAID) and his Fellowship with the Academy of General Dentistry (AGD)
Dr. Allouch is an active member of the American Dental Association, Texas Dental Association, American Academy of Implant Dentistry, Academy of General Dentistry and the Houston Academy of General Dentistry. He also continuously attends the Greater New York Academy of Prosthodontics Meetings 
Being raised between Texas, Ohio, Massachusetts and several parts of the Middle East, Dr. Allouch had the opportunity to be exposed to difference cultures, languages and cuisines! In his free time, he enjoys the warmth of the Houston winters and spends most of his personal free time in scenic photography, caricature drawing and playing the "Lute" (which is an oriental equivalent to the guitar, but a little chubbier).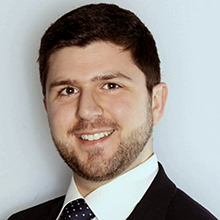 Dr Witwit obtained his Doctor of Dental Surgery degree with honors from University of Toronto. With his Dental education and clinical experience, Dr Witwit is proud to serve the community of Humble.
Dr Witwit enjoys all aspects of dentistry and he believes in the concept of comprehensive treatment to improve the oral and general health of his patients. He is passionate about building lasting relationships and he strives to provide the best care by staying up to date with modern dentistry through lifelong learning and continuing education.
Outside the office, He enjoys spending time with family and friends, going to the gym and playing soccer. He also loves music and attending concerts.