A night guard is a type of appliance that is worn while you sleep. Bruxism, or tooth grinding, is an incredibly common problem faced by millions of people worldwide. Unfortunately, most people who grind their teeth throughout the night don't even know that they're doing it. Night guards are custom made to help protect your teeth and provide cushioning between the upper and lower jaw.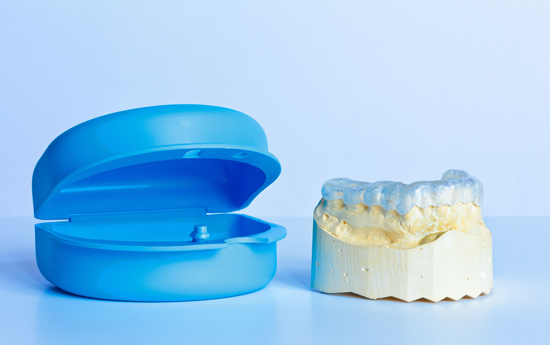 hy would Night Guards be needed?
Bruxism can cause a variety of dental problems if left untreated. Your teeth might crack, break, become worn and even develop severe sensitivity over time. While there are many boil-and-bite guards available in most drugstores, these aren't always comfortable and don't provide the full protection that you need. We can create customized night guards in our office for patients who need them.
Who is a candidate for Night Guards?
In many cases, we will be able to determine with an exam if you have issues with grinding your teeth. Your teeth might look flat or worn, and you might have issues with cracks, breaks and pain. If you do have bruxism and need treatment, we recommend coming in for a night guard as soon as possible. By having the appliance made for you, you will be able to protect your teeth so that your smile looks its best.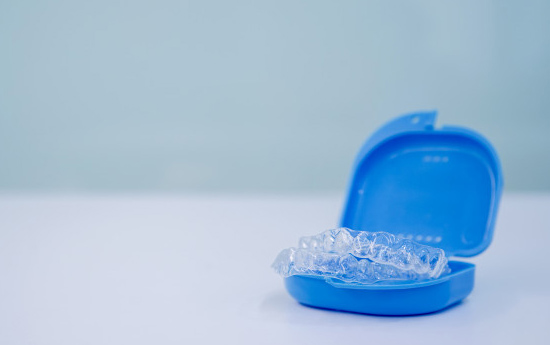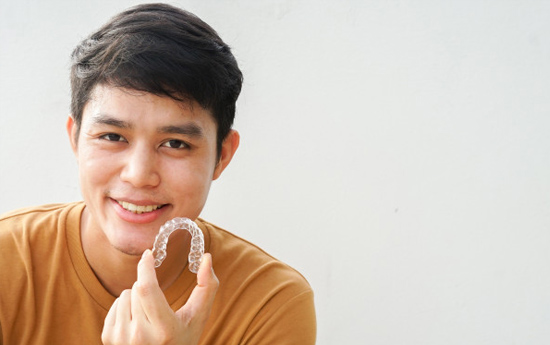 What happens during the Night Guard process?
The first step is to take impressions of your mouth and teeth. These molds are used to craft a new night guard that you'll be able to wear. The guard is made to fit your mouth perfectly so that it is comfortable and secure all throughout the night. The appliance only works if it's worn, so make sure to put it in before going to sleep. The device works by offering cushioning between the upper and lower teeth so that you are no longer damaging then when clenching down.
If you think you might benefit from a night guard, call our office today so that we can get you in for a convenient consultation appointment.