VELscope is an oral cancer screening device that is ideal for patients of all ages. The device emits a safe blue light that looks for abnormal tissues around the mouth and tongue. The screening is essential for adult patients who are coming into our office for an examination. VELscope often finds abnormal tissue quicker and easier than with a typical visual exam.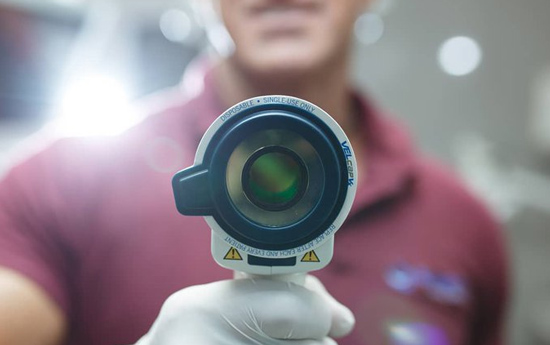 Why would VELscope be needed?
Some patients are more prone to oral cancer than others, like those who smoke or use smokeless chewing tobacco. However, even if you're not a smoker, it is still important that you have an oral cancer screening done at least once a year. While we will still perform a visual examination, VELscope allows us to see if there are abnormal tissues inside the mouth. VELscope is safe, easy and takes just minutes to check for abnormal lesions.
Who is a candidate for a VELscope screening?
Every patient coming into our office can benefit from a VELscope screening. We especially recommend this option for patients who are smokers or who use chewing tobacco. VELscope is entirely safe and simply illuminates trouble areas so that we can help in developing a treatment protocol. We will work with you to find the cancer treatment that is right for you according to your VELscope results.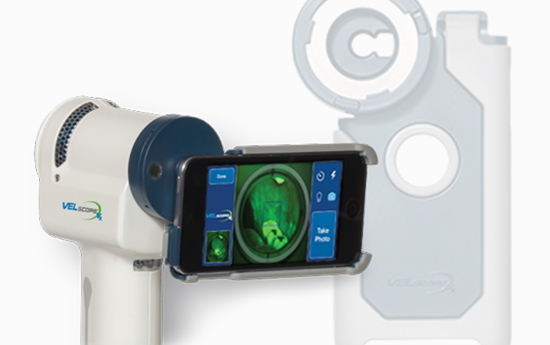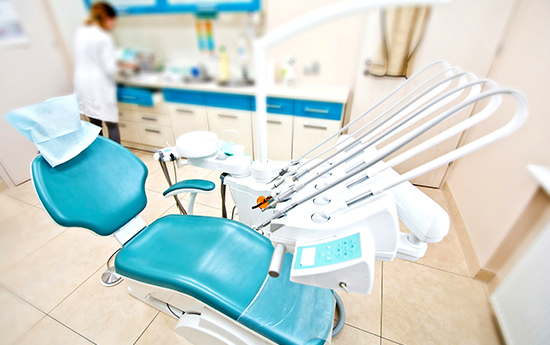 What happens during the VELscope screening?
We will first have you come into our office to sit comfortably in one of our operatories. We will then use a small handheld device, known as VELscope, to check for cancer lesions within the mouth. The device works by emitting a blue light that essentially illuminates any areas within the mouth that could be cancerous. If lesions are found, we will typically recommend a biopsy to see if the areas are cancerous. We will recommend having a VELscope screening done at each of your examinations as a way to keep your mouth healthy.
If you would like to learn more about VELscope technology and how it can work for you, call us today so that we can get you in for a convenient consultation appointment.